Étiquetage
Têtes

d'étiquetage et monoblocs

automatiques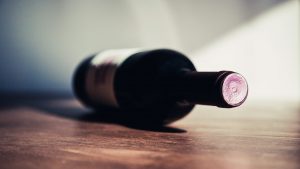 DIVISION
MÉCANIQUE
Nos étiqueteuses
Electron s'occupe de la conception, de l'implantation, de la vente et de l'entretien de machines étiqueteuses automatiques pour l'application d'étiquettes autoadhésives sur plusieurs types de produits conditionnés. Compactes et modulaires, elles sont réalisées avec des matériaux de haute qualité et équipées d'électronique de dernière génération et interface tactile de gestion qui rendent leur utilisation très facile et intuitive.
Chaque machine pour l'étiquetage et le capsulage a été conçue pour être adaptée facilement aux applications les plus diverses tout simplement en ajoutant d'accessoires et des fonctions optionnelles. Notre bureau technique est toujours à votre disposition pour trouver à chaque fois des solutions personnalisées selon les différentes nécessités.
Privacy Policy (art.13 D.Lgs. 196/2003):
Any personal information, provided to us on whatever basis, will be kept by information media in compliance with rights and safety measures as defined in the regulation in force about personal information protection and exclusively used to answer your enquiries (pieces of information, reservations, etc…) or processed to advertise the services and products offered by us to our customers. Anyone who has sent his or her own personal information to us (name, e-mail address, etc…) is entitled to demand information at any time concerning the data that we have stored about him or her as well as to require their rectification, update, integration or cancellation at the following e-mail address: info@electronweb.it (person in charge Sig. Gianni Vespi).