Logement et Tertiaire
Installations

pour maisons

et bureaux

ELECTRON
TOJOURS

 À VOS CÔTÉS
Domotique, alarmes et vidéosurveillance
Les particuliers sont désormais pleinement conscients que la technologie peur aider considérablement à rendre les milieux de la vie quotidienne plus confortables et qu'il est possible d'interagir avec sa maison ou sa maison de vacances ou son lieu de travail même à distance à travers un ordinateur, une tablette ou un téléphone intelligent.
Notre travail commence toujours en écoutant et étudiant soigneusement les différentes exigences de nos clients afin de leur fournir des réponses rapidement et des solutions personnalisées. En particulier, nous sommes à même d'offrir plusieurs services de conception, installation et assistance après-vente.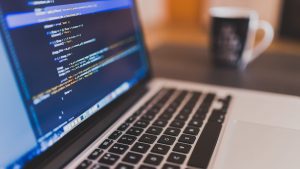 NOS 
SERVICES
Service d'expertise-conseil: grâce à la collaboration avec des bureaux d'études bien connus nous pouvons soutenir le client en ce qui concerne la conception et la conformité aux normes en vigueur.
Réalisation et entretien d'installations électriques: de l'éclairage à la distribution de force motrice, toute œuvre est réalisée selon les règles de l'art et conformément aux lois en vigueur.
Conception, installation et assistance de systèmes d'alarme et vidéosurveillance: toutes les installations pour le contrôle et la protection des maisons et des espaces commerciales sont réalisées avec des composants de haute qualité et fiabilité et peuvent être gérées à distance par ordinateur ou smartphone.
Domotique et maison intelligente: systèmes de gestion coordonnée et automatisée des toutes les installations de votre maison, qui pourra ainsi être contrôlée d'un seul point même à distance à travers un ordinateur ou un téléphone intelligent.
Privacy Policy (art.13 D.Lgs. 196/2003):
Any personal information, provided to us on whatever basis, will be kept by information media in compliance with rights and safety measures as defined in the regulation in force about personal information protection and exclusively used to answer your enquiries (pieces of information, reservations, etc…) or processed to advertise the services and products offered by us to our customers. Anyone who has sent his or her own personal information to us (name, e-mail address, etc…) is entitled to demand information at any time concerning the data that we have stored about him or her as well as to require their rectification, update, integration or cancellation at the following e-mail address: info@electronweb.it (person in charge Sig. Gianni Vespi).