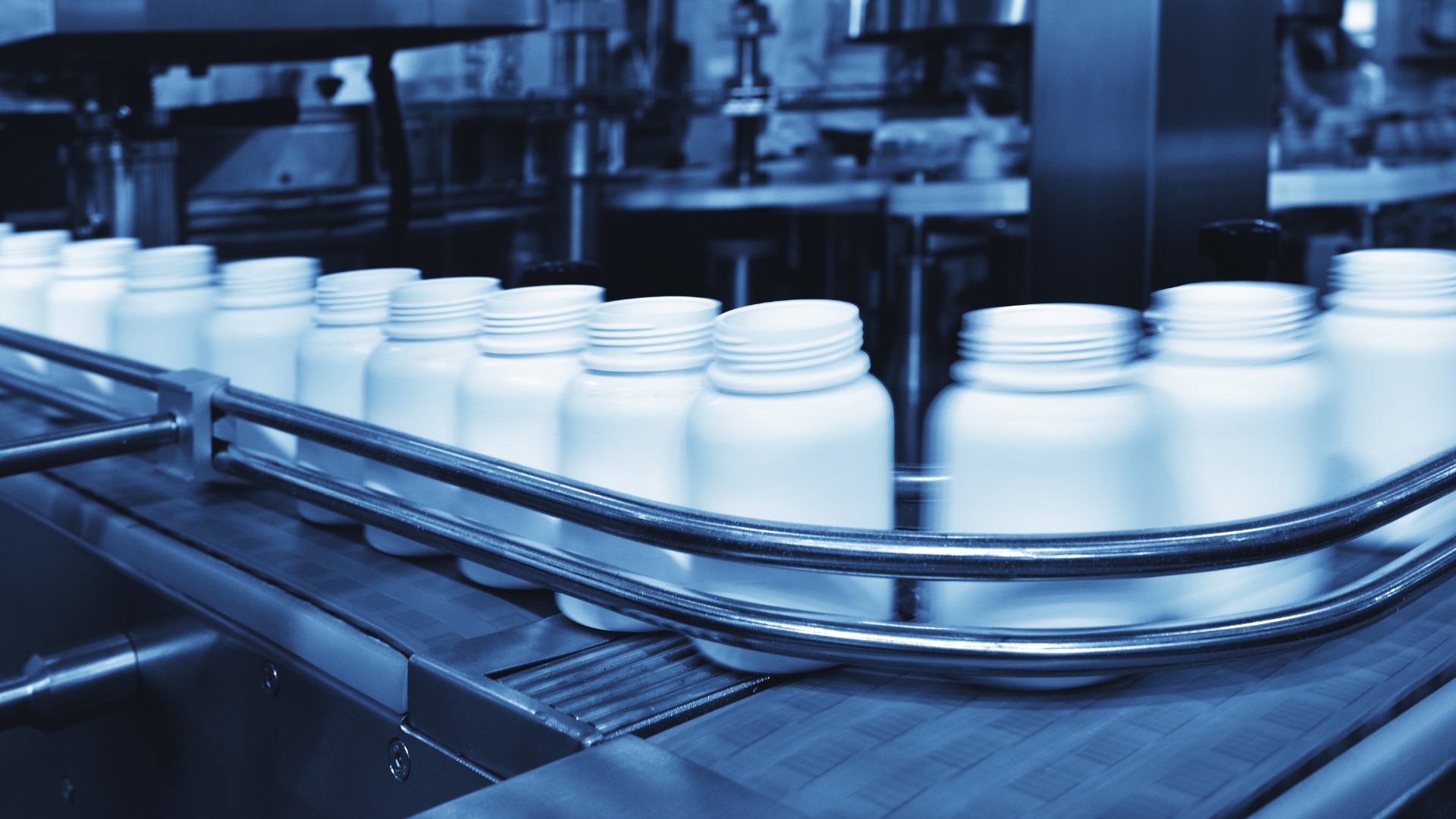 Lignes Complètes
Lignes de

conditionnement

automatisé
AUTOMATISATION 
INDUSTRIELLE
Lignes complètes linéaires personnalisées
Nous concevons et réalisons des solutions clé en main quant aux lignes complètes automatiques de conditionnement de vins en partant du contrôle du procès de vinification, à travers la phase de rinçage et remplissage jusqu'au conditionnement avec étiquetage et capsulage et à la manutention du produit fini.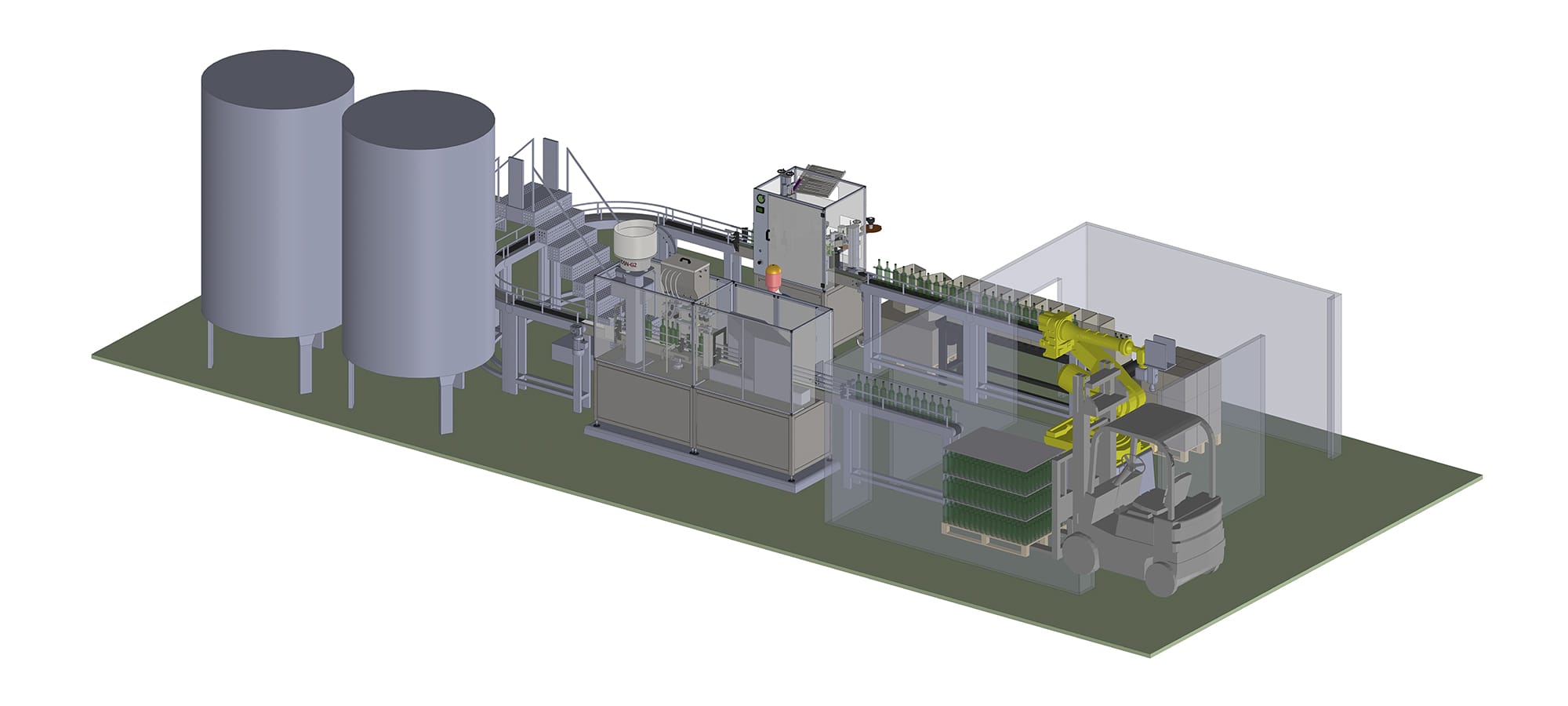 En utilisant des monoblocs linéaires modulaires, qui sont extrêmement compacts, il est possible de réaliser des lignes personnalisées afin d'assurer des performances optimales.
Les lignes complètes sont ainsi modulées selon l'espace à disposition, les exigences de production de chaque client, le produit à conditionner, qu'il s'agisse de vin, huile, jus de fruit, conserves ou d'autres aliments.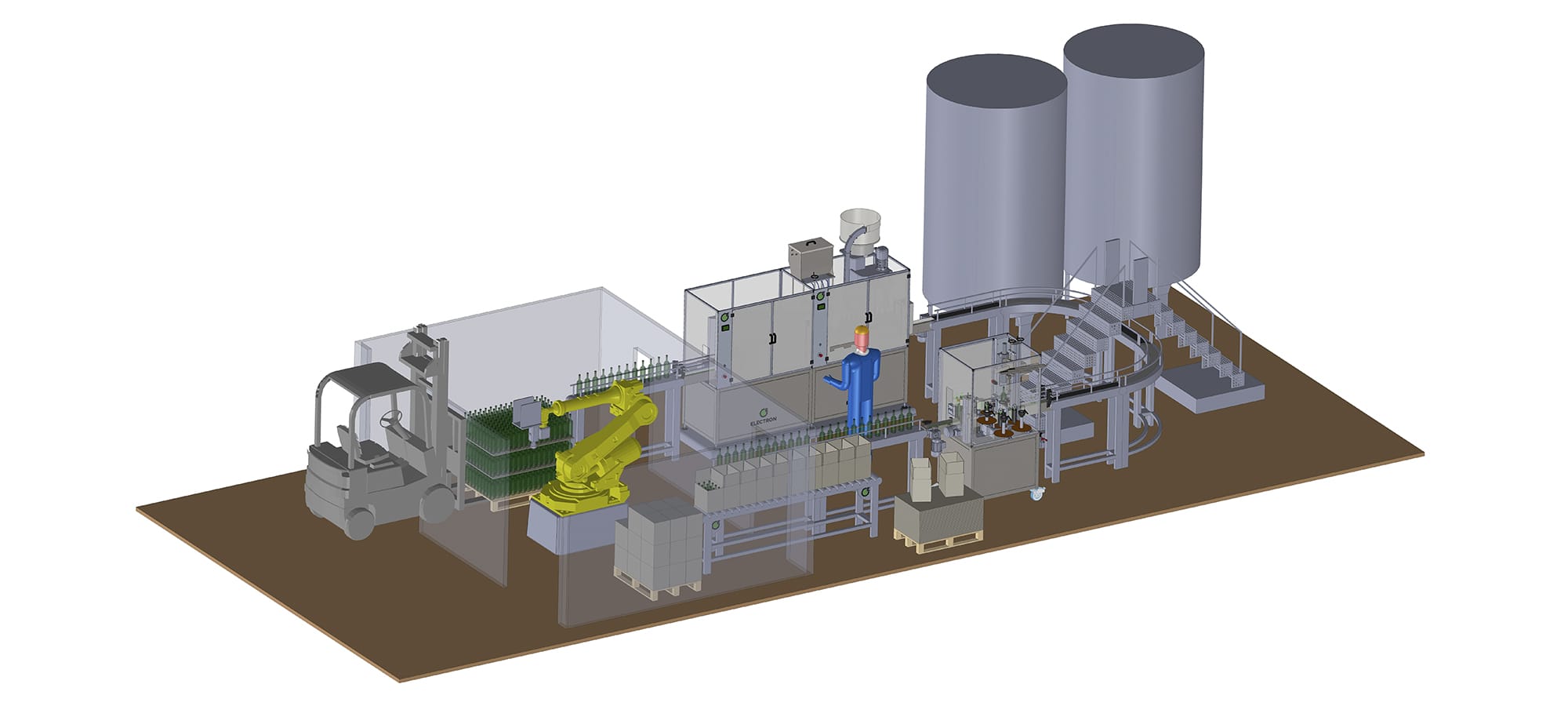 Privacy Policy (art.13 D.Lgs. 196/2003):
Any personal information, provided to us on whatever basis, will be kept by information media in compliance with rights and safety measures as defined in the regulation in force about personal information protection and exclusively used to answer your enquiries (pieces of information, reservations, etc…) or processed to advertise the services and products offered by us to our customers. Anyone who has sent his or her own personal information to us (name, e-mail address, etc…) is entitled to demand information at any time concerning the data that we have stored about him or her as well as to require their rectification, update, integration or cancellation at the following e-mail address: info@electronweb.it (person in charge Sig. Gianni Vespi).