Artisanat
Installations pour

la production

artisanale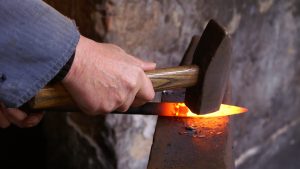 ELECTRON POUR 
L'ARTISANAT
Technologies, machines et assistance pour artisans
Electron s.r.l. est un point de repère essentiel dans le domaine artisanal aussi grâce à ses services d'expertise-conseil, réalisation et assistance technique d'installations électriques et technologiques de pointe qui sont spécifiquement conçues pour tout type de production artisanale.
Entreprise leader sur le marché des installations électriques et de l'automatisation du domaine artisanal, Electron s'occupe de toutes installations électriques tout en profitant de sa longue expérience, son professionnalisme et sa fiabilité.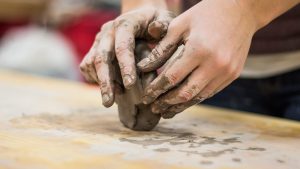 NOS 
SERVICES
Basse Tension: conception, réalisation et entretien d'installations de fourniture électrique et de distribution d'énergie pour la production artisanale.
Moyenne Tension: conception, réalisation et entretien de cabines et transformateurs pour usines et établissements artisanaux.
Économie d'énergie: installation de panneaux photovoltaïques et solaires pour encourager l'économie d'énergie et l'utilisation de sources d'énergie renouvelable pour la production artisanale en garantissant des bénéfices fiscaux et des réductions d'impôts considérables.
Solutions d'automatisation: réalisation, entretien et service d'assistance technique de systèmes d'automatisation, de contrôle et de gestion de machines pour la production artisanale.
Installations technologiques et réseau de données: installations technologiques en cuivre et en fibre optique pour le contrôle et la gestion d'appareils et systèmes informatiques.
Modernisation de machines et lignes de production artisanale: rénovation d'installations et machines pour le secteur artisanal afin d'améliorer et augmenter une production artisanale de qualité.
Privacy Policy (art.13 D.Lgs. 196/2003):
Any personal information, provided to us on whatever basis, will be kept by information media in compliance with rights and safety measures as defined in the regulation in force about personal information protection and exclusively used to answer your enquiries (pieces of information, reservations, etc…) or processed to advertise the services and products offered by us to our customers. Anyone who has sent his or her own personal information to us (name, e-mail address, etc…) is entitled to demand information at any time concerning the data that we have stored about him or her as well as to require their rectification, update, integration or cancellation at the following e-mail address: info@electronweb.it (person in charge Sig. Gianni Vespi).