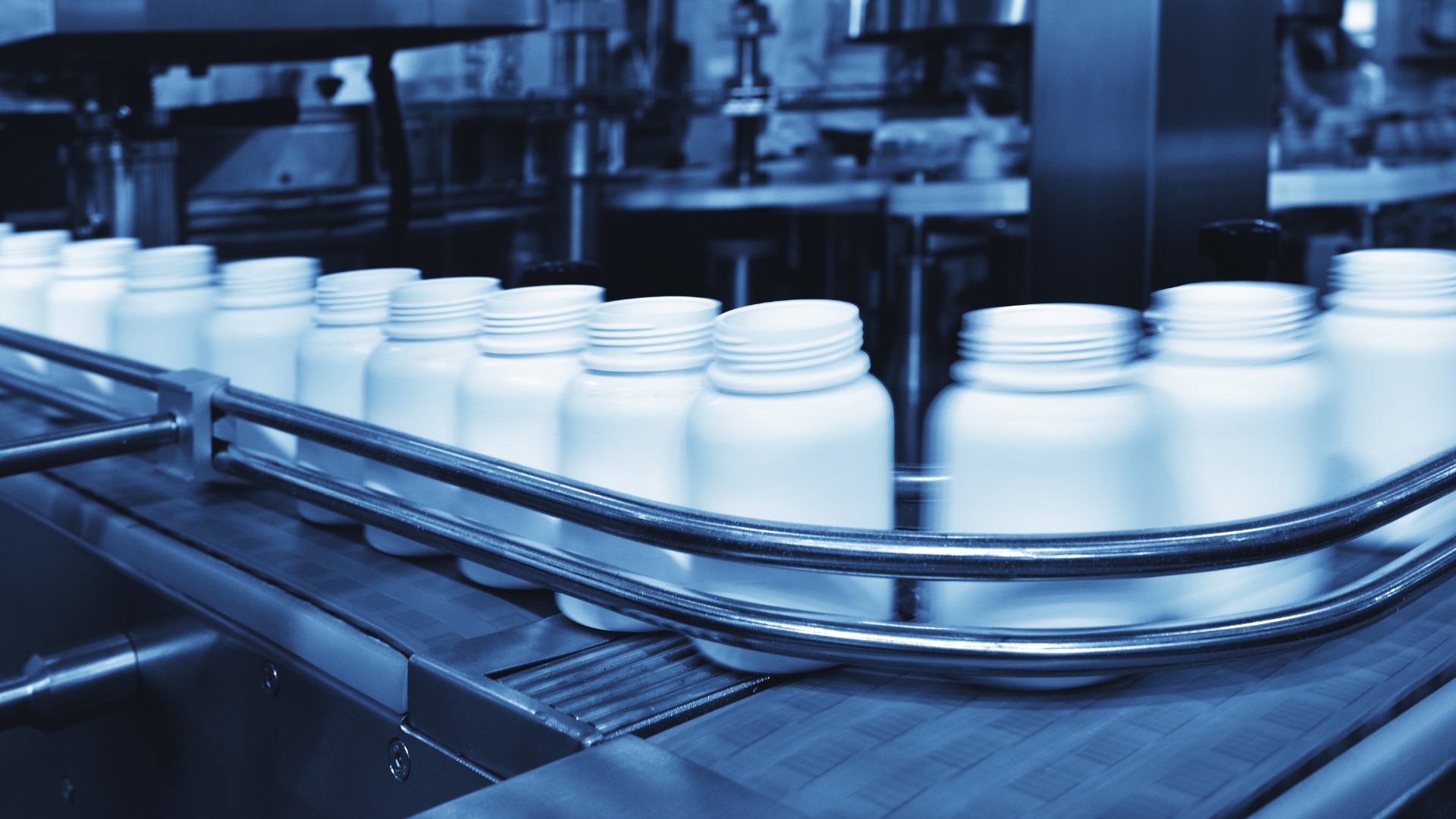 Complete Lines
Automated

packaging

lines
INDUSTRIAL 
AUTOMATION
Tailored linear complete lines
We design turnkey solutions by manufacturing complete automated lines for wine bottling and packaging starting from the control of the wine-making process, through the phase of bottle rinsing and filling to the packaging including labelling and capsuling and then handling the final product.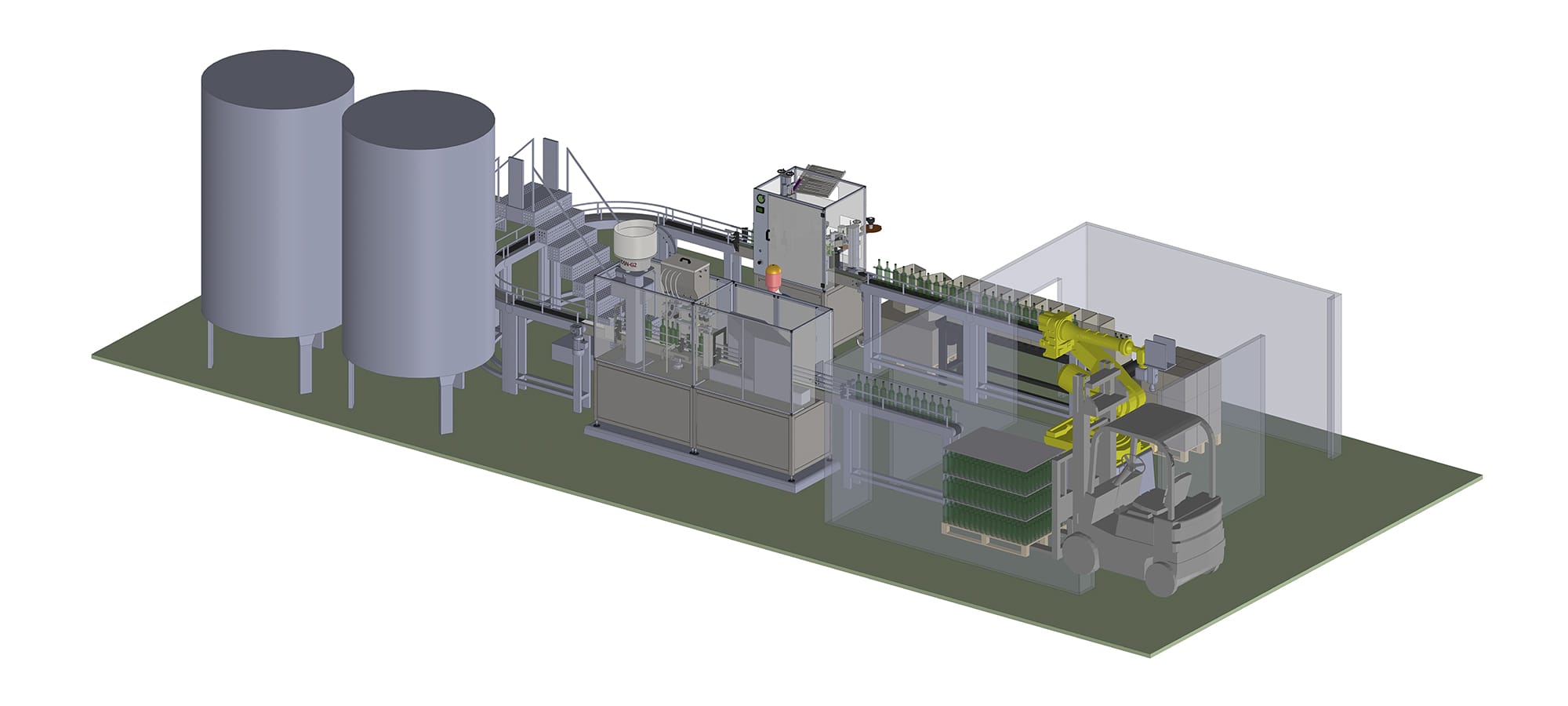 By using modular linear monobloc machines, which are extremely compact, it is possible to have tailored lines in order to ensure high efficiency and ultimate performance.
Our complete lines are thus adjusted according to the available space, bearing in mind the production needs of each customer and of the product to be processed whether it be wine, oil, fruit juice, jam or other liquids.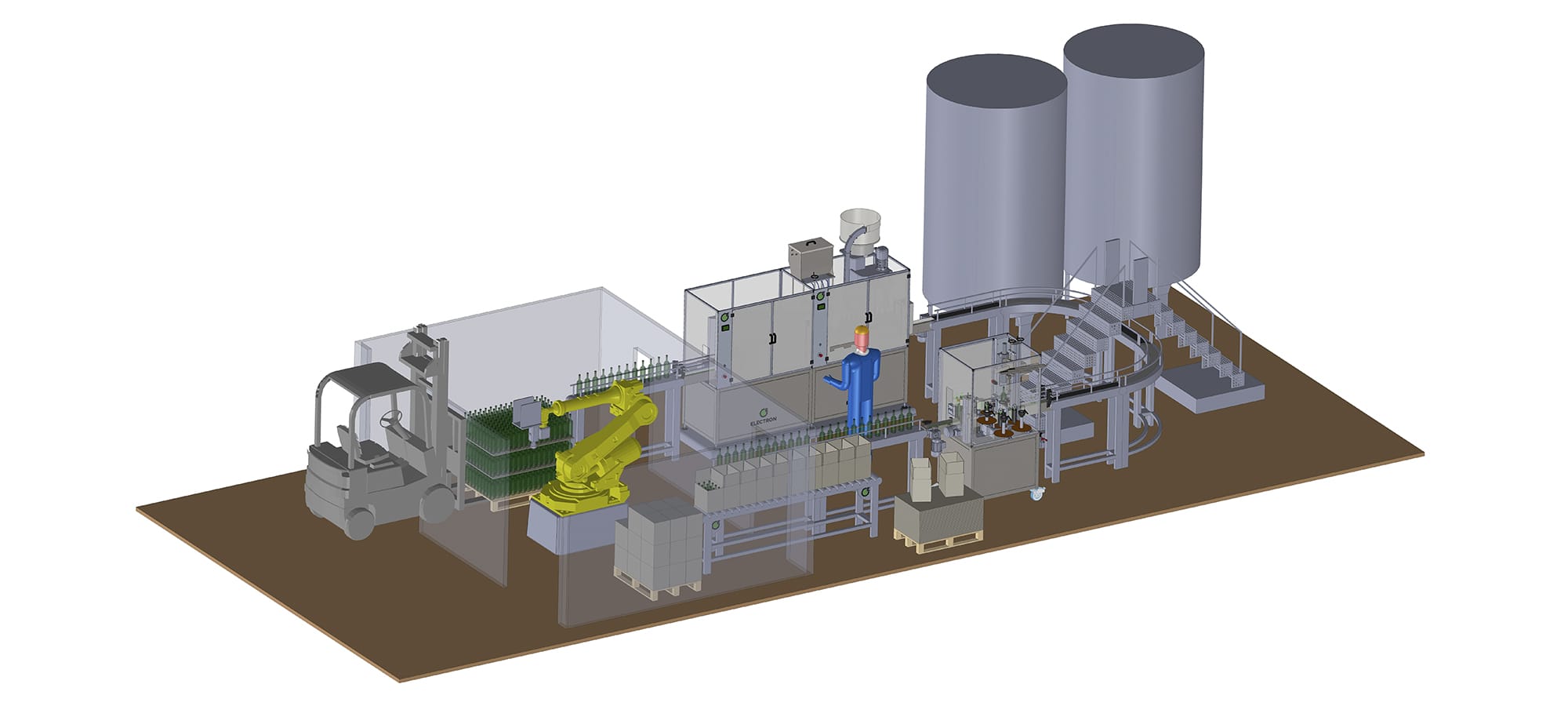 Privacy Policy (art.13 D.Lgs. 196/2003):
Any personal information, provided to us on whatever basis, will be kept by information media in compliance with rights and safety measures as defined in the regulation in force about personal information protection and exclusively used to answer your enquiries (pieces of information, reservations, etc…) or processed to advertise the services and products offered by us to our customers. Anyone who has sent his or her own personal information to us (name, e-mail address, etc…) is entitled to demand information at any time concerning the data that we have stored about him or her as well as to require their rectification, update, integration or cancellation at the following e-mail address: info@electronweb.it (person in charge Sig. Gianni Vespi).