Handicraft
Systems for

handicraft

production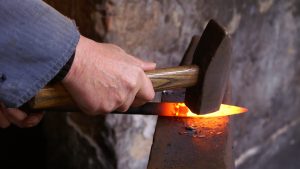 ELECTRON'S SERVICES FOR 
HANDICRAFT WORKSHOPS
Technologies, machinery and support to craftsmen
Electron s.r.l. is also an important reference point in the handicraft industry as we supply services of consulting, installation and support for cutting-edge electrical and technological systems specific to handicraft manufacturing of any kind of item or product.
Being a leader in the field of electrical systems and automation in the handicraft industry, Electron deals with all the electrical plant design and installation thanks to a long experience achieved in this sector, great professionalism and high reliability.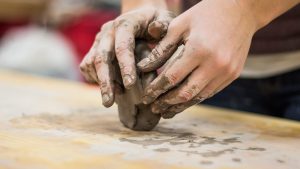 OUR 
SERVICES
Low-voltage Systems: design, installation and maintenance service for electrical power supply systems and distribution boards for handicraft productions.
Medium-voltage Systems: design, installation and maintenance service for transformers and transformer rooms for handicraft manufacturing workshops.
Energy Saving: installation of solar and photovoltaic panels to promote energy saving and the use of renewable energy sources for handicraft manufacturing and ensure significant benefits and tax relief.
Automation systems: installation, maintenance service for automation systems and technical support service for control and management systems of machinery used for handicraft manufacturing.
Technological Systems and Data Network: technological systems made of copper or optical fibre to control and manage ICT equipments and devices.
Renovation of machinery and handicraft manufacturing lines: revamping of systems and machinery used for handicraft production in order to enhance and increase quality artisan manufacturing.
Privacy Policy (art.13 D.Lgs. 196/2003):
Any personal information, provided to us on whatever basis, will be kept by information media in compliance with rights and safety measures as defined in the regulation in force about personal information protection and exclusively used to answer your enquiries (pieces of information, reservations, etc…) or processed to advertise the services and products offered by us to our customers. Anyone who has sent his or her own personal information to us (name, e-mail address, etc…) is entitled to demand information at any time concerning the data that we have stored about him or her as well as to require their rectification, update, integration or cancellation at the following e-mail address: info@electronweb.it (person in charge Sig. Gianni Vespi).