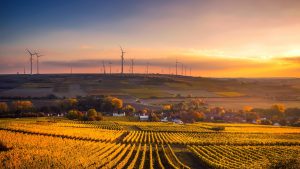 ELECTRON'S SERVICES 
FOR AGRICULTURE
Highly developed and innovative production cycles
Electron supports Italian farms offering a comprehensive service ranging from electrical systems to renewable energy sources, from machinery and automated system maintenance to product packaging by means of our automated filling and labelling machines.
Apart from the winemaking industry, these machines can be successfully employed for the packaging of oil, jams, honey, fruit juices, preserves, ready sauces, etc.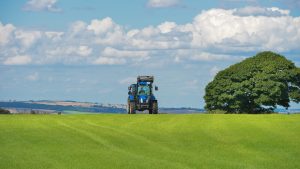 The modern agricultural industry, unlike in the past, cannot leave technology out of consideration anymore both because of the state-of-the-art tools and machinery used for farming and because production cycles are highly developed and more and more innovative and also because of a particular sensitiveness and care for renewable energies and recycling.
In relation to this concern about the protection and enhancement of our territory and the best local produce through the "short distribution chain" philosophy, more and more farmers are entering the market to sell their products and, therefore, they need assistance and technological consulting services to make best use of their resources and increase their production.